Projects and case studies.
Academic Wood Tower at the University of Toronto
It is fitting that UnitiWall's debut project will be in one of Canada's most innovative buildings: at the University of Toronto's Academic Wood Tower.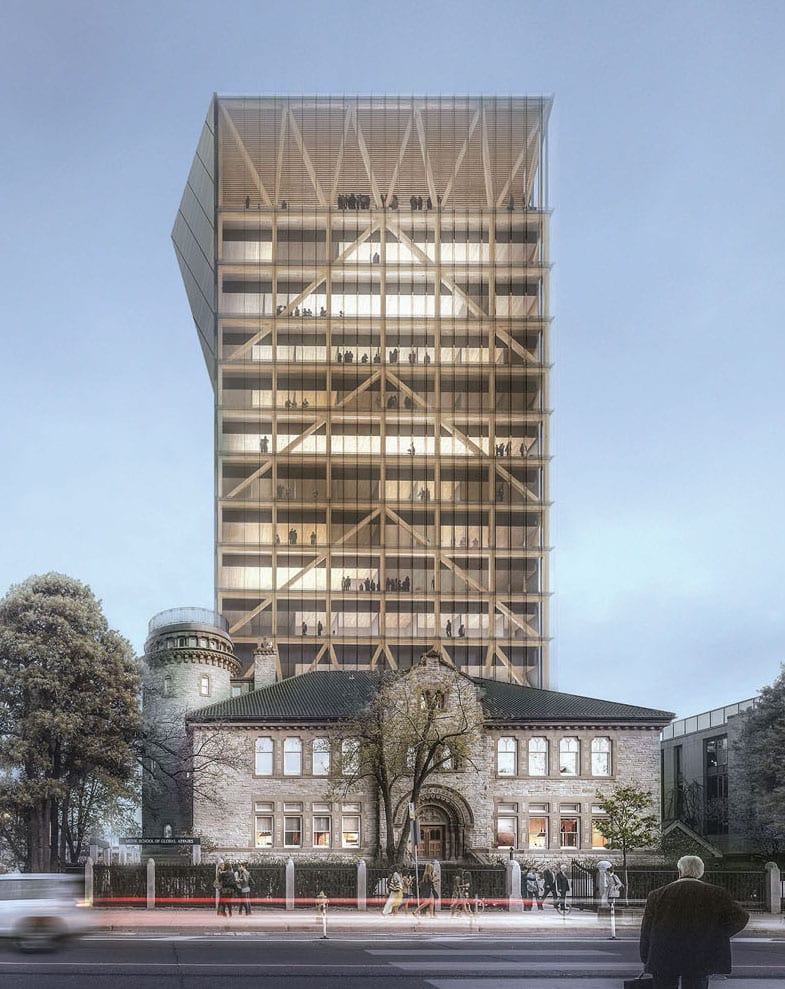 Located in downtown Toronto, the 80-metre, 15-storey tower is being built atop the Goldring Centre for High Performance Sport, a building originally designed by Patkau Architects in partnership with MacLennan Jaunkalns Miller Architects (MJMA) and Blackwell Structural Engineers, with the structural integrity to be the base for a future tower. Now, the design team is picking up where it left off, designing what will be one of Canada's tallest wood structures and a test-case for new approaches that anticipate upcoming changes to the Ontario Building Code.
A winner of a Canadian Architect Award of Excellence, when completed, the Academic Wood Tower will house classrooms, research facilities and offices for the Faculty of Kinesiology & Physical Education, the Faculty of Arts & Science's Masters of Mathematical Finance program, and the Munk School of Global Affairs.
In addition to its glue-laminated, mass timber structural system, which comprises beams, columns, decks, bracing, and the tower's core, the Academic Wood Tower will also feature some of today's most advanced construction techniques, with many of the tower's components being manufactured offsite. This is where UnitiWall comes in: we are providing the Wood Tower's exterior opaque wall panels, a complex system designed to mesh invisibly with the façade's glazing and the wooden super-braces that wrap the tower diagonally, while providing an airtight, sustainable exterior. As well, UnitiWall's panels will be delivered ready for quick, efficient installation on site.